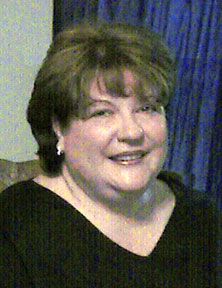 Jody Neufeld
Jody Neufeld shares and teaches from a heart changed by the healing power of God. "I've been through some rough 'tests' in my life, but it's all about God. He desires that I be close and intimate with Him and so sometimes He allows me to experience tough times that bring me to my knees and rely totally on Him."
Jody married Henry Neufeld in November 1999, while her youngest son (James) was in the middle of a year-long course of chemotherapy and radiation for a rare form of throat cancer, rhabdomyosarcoma.
"After accepting that I was a sinner in need of a Savior in 1995, I felt the Lord calling me to prayer ministry. I became a part of the ministry team at the church I was attending. Many of us were changed and called into spiritual battle through what has become known as the 'Pensacola Outpouring'. I met Henry and, after alternately ignoring and arguing with God about His plan for my life, heard the Lord clearly say that Henry and I were to partner in life and in ministry. God's love is the perfect kind of love that binds a marriage together in a covenant with Him."
"I have experienced rejection and abuse in my life and made poor decisions that have life long consequences, but God is faithful and merciful. He is always waiting for me to turn to Him and follow His plan and example. He is always willing to heal my wounded heart and spirit, making me a stronger soldier in the battles ahead."
Jody is currently chief of operations and an editor for Energion Publications, utilizing her administrative gifts that were refined in over 25 years as a registered nurse in critical care and hospice care. Jody has three children: Janet (graduating from nursing school Fall 2018) and her husband, Chris (a business man) live in South Carolina. Janet's twin brother, John Webb (a former MLB pitcher and now the owner of First Pitch, 1Firstpitch.org) lives with his wife, Michele (a teacher) in Phoenix, AZ, and James Webb, who loved to lead praise and worship and his work in marching band, is now home with Jesus after battling cancer for five years. Jody and Henry have nine grandchildren.
Jody has been on mission trips to Costa Rica and Hungary. "I think everyone should experience the growth that can happen on a mission trip, whether it be outside their home country or outside their 'usual' neighborhood. In serving others in a mission, Jesus is able to teach me another level of what it means to have a servant heart."
Teaching in Bible studies, classrooms, and conferences is an opportunity for Jody to share what God has taught her and learn from others as well. Jody has authored three books: Daily Devotions of Ordinary People – Extraordinary God, 52 Weeks of Ordinary People – Extraordinary God, and Grief: Finding the Candle of Light.
Where to Buy and Office Stock
---
From Our Aer.io Store