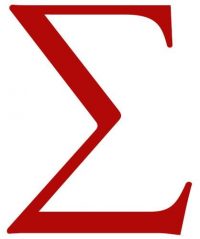 God Still Speaks
$17.99
The Key to Effective Discipleship
Learn to hear God's voice and live a life of obedience.
Available
Title

Range

Discount

Quantity Discount
5 - 9

15%

$

15.29
Quantity Discount
10 - 19

20%

$

14.39
Quantity Discount
20 - 29

25%

$

13.49
Quantity Discount
30 - 49

30%

$

12.59
Quantity Discount
50 - 1000

35%

$

11.69
Description
Can I hear God's voice? How can I be sure I am hearing correctly if I do? What does the Bible say about this?
In this thoroughly Scripture-based guide, Bible teache
r Debbie Roeger says we can. Building on a biblical foundation, she provides clear testimonies from people of various walks of life, not only hearing God speak, but putting what God says into action in more effective discipleship. God Still Speaks joins God's growing arsenal of resources about hearing His voice.  A feature that distinguishes this book from others previously published is the more than 80 personal testimonies from family and friends describing their experiences of hearing God. Those testimonies make this book a valuable resource for everyone without regard to the level of experience they have hearing God's voice.  The book's centerpiece is an extended discussion differentiating God's voice and the voice of the accuser.  Because hearing and obeying God is how we come to know Him, proficiency is key to effective discipleship as Christ-followers.
This book is suitable for individual reading but will find its most powerful role as a study for small groups, or for church-wide use.
Additional information
| | |
| --- | --- |
| Weight | 0.647 lbs |
| Dimensions | 6 × 9 × 0.4452 in |
Additional Book Data
ISBN:
978-1-63199-795-2
Pages:
194