Sale!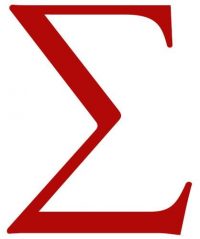 The Last Words from the Cross
Quantity Discount
Quantity
Discount
Price
5 - 9
15%

$

8.49
10 - 19
20%

$

7.99
20 - 29
25%

$

7.49
30 - 49
30%

$

6.99
Printed on demand-add 2 days for delivery
Description
The Cross. The central symbol of the Christian faith. "Can a church be an authentic Church and not focus on the cross?"
William Powell Tuck began answering that question in his book, The Church Under the Cross, and now he leads us into the second part of his answer in his new book, The Last Words from the Cross. "The words of our Lord on the cross have become very memorable. These words of Jesus have been designated as the seven last words. They are, of course, more than individual words. They are really sentences or fragments of sentences. One of these seven words is found in the Gospels of Matthew and Mark. Three of them are found in the Gospel of Luke, and three are recorded in John. No one gospel contains all of them. But, to me, that is a way of authenticating the gospels. Each writer drew on what he remembered or considered most important in those moments or what he had heard from others who shared their experiences." says Tuck. A study of these words gives us, His disciples, a deeper insight into Jesus' thoughts through suffering, facing death, and what His death meant to Him as He met our need for salvation. Rev Tuck further says, "These words reveal his personal agony, his concern for others, his forgiving spirit, his physical suffering, his ultimate trust and faithfulness in the One he had proclaimed. Even in his moments of forsakenness he still resisted the temptation to turn away ultimately from God's will or deny the One who led him to this shameful death as he identifies with sinners."
This book is an ideal study for Lent, or at any time for a church that would like to better understand taking up their cross. And what church can't benefit from that?